Eventos y Prensa
Événements passés
29 - 30 September of 2018
7th Internacional Torneo de Golf - THE LAKES, Barceló Golf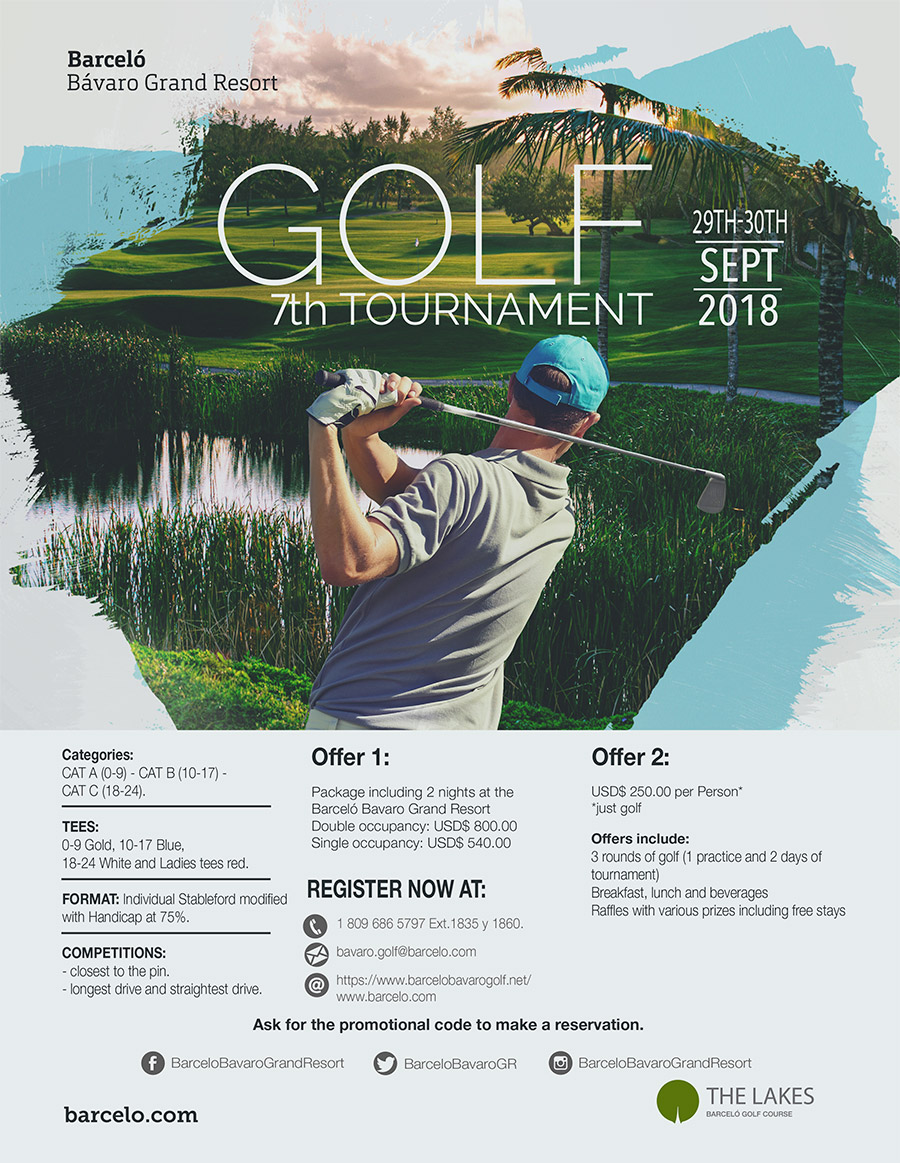 15 - 17 September of 2017
6th Internacional Torneo de Golf - THE LAKES, Barceló Golf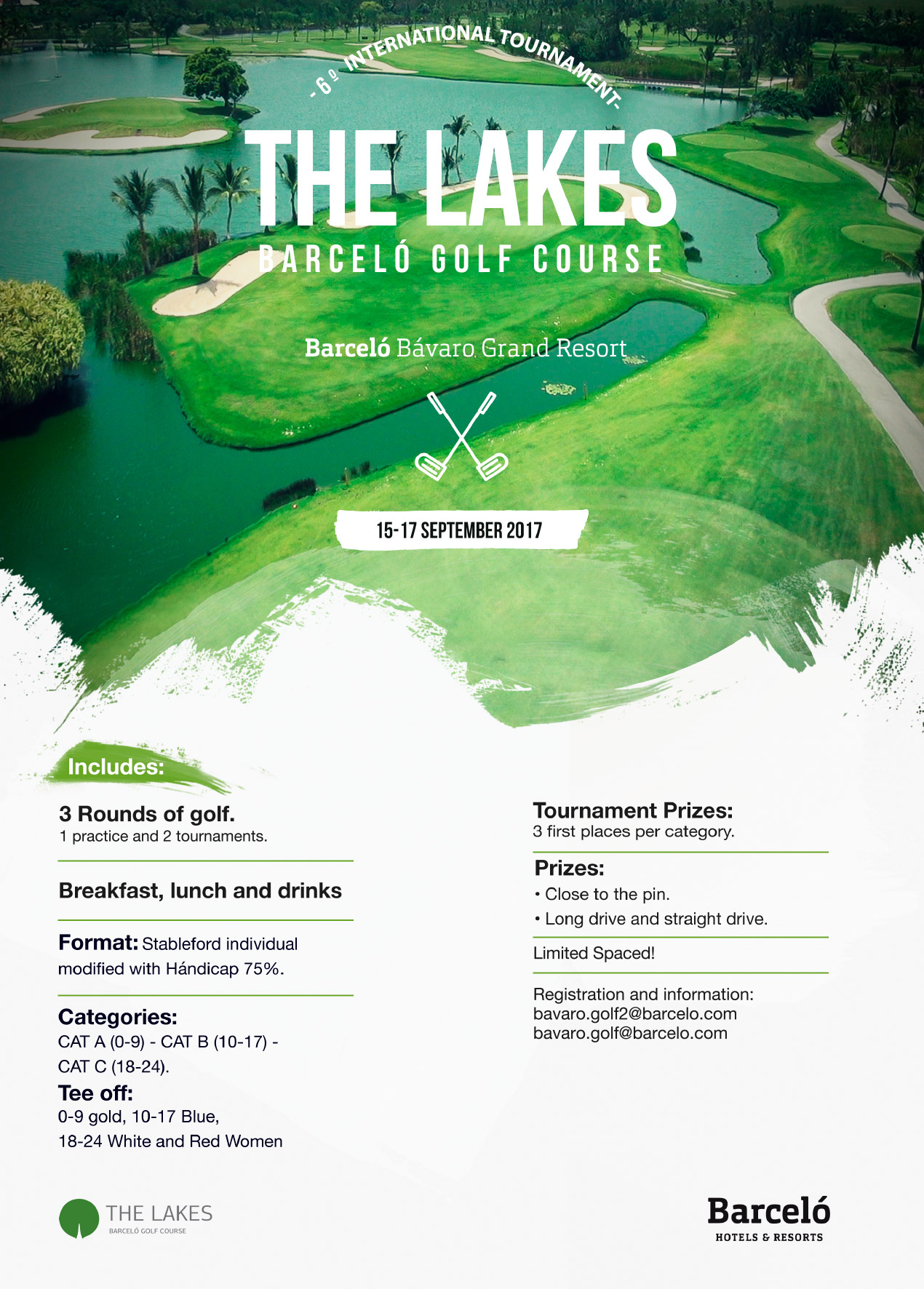 16 - 18 September of 2016
5th Internacional Torneo de Golf - THE LAKES, Barceló Golf


4th Internacional Torneo de Golf - THE LAKES, Barceló Golf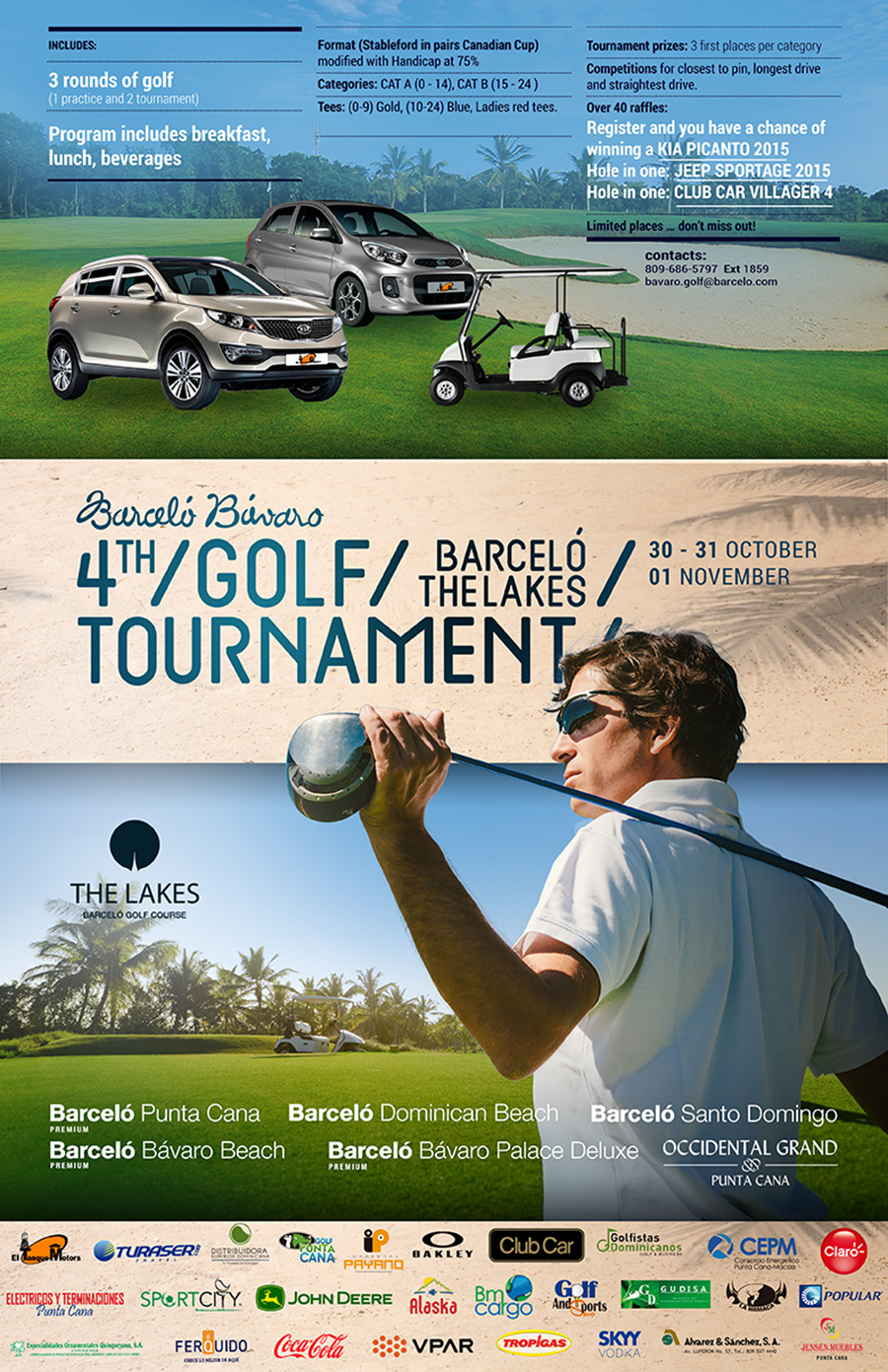 12, 13 & 14 of September 2014
3th Internacional Torneo de Golf - THE LAKES, Barceló Golf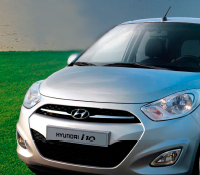 Register and you will have to opportunity
to win a HYUNDAI I-10
INCLUDED:

3 Rounds of golf ( 1Practuce and 2 of tournament).
The programm includes breakfast, lunch, drinks.
Stableford format modified individual with HCP 75%.

3 categories for gentlemen and 1 for ladies.

Prizes: 3 winners in each category.

Contest: Close to the pin, longest and straighest drive

You will have to opportunity to win a HYUNDAI I-10
Tournament Calendar
Download PDF ( Spanish )
Format and Rules
Download PDF ( Spanish )
Gifts, prizes and raffles
Download PDF ( Spanish )


Contact

Information and registration

Registration Form
Descargar PDF ( Spanish )

Telephone
809-796-8142


Email
bavaro.golf@barcelo.com
21, 22 and 23 June 2013
2nd Internacional Tournament Golf - THE LAKES, Barceló Golf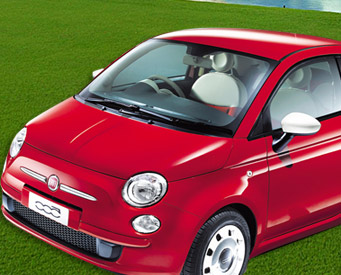 Register and take part in a price draw
for a FIAT 500
The tournament includes :

3 rounds of golf ( 1 practice and 2 tournaments)
All inclusive program
Format: individual Modified Stableford 75% HCP, 3 categories
Prizes for 3 winners of each category, best GROSS and NET score
Prizes for closest to flag, longest drive and straightest drive
Prize draws for a car, a vacation, cell phones, televisions and 40 other prizes
LIMITED PLACES ... DON'T MISS OUT!

Contacto

Golf Shop - 1.809.686.5797 Ext. 1835
Office - 1.809.686.5797 Ext. 1860

Email
bavaro.golf@barcelo.com
1, 2 y 3 Junio 2012
1er Torneo Internacional de Golf - THE LAKES, Barceló Golf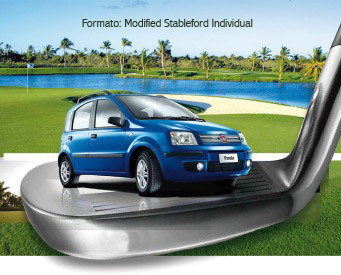 Con sólo jugar participas en el sórteo de
UN FIAT PANDA 2012
Tarifas - Hotel habitación:
Descargar PDF
INCLUYE:
• 3 días y 2 noches en el renovado Barceló Palace Deluxe
• 3 Rondas de golf (1 práctica y 2 de torneo)
• Programa Todo Incluido
• Kit de Bienvenida
• Premios y sorteos especiales
Lista de Premios


Contacto

Tienda de golf - 1.809.686.5797 Ext. 1835
Oficina - 1.809.686.5797 Ext. 1860

Email
bavaro.golf@barcelo.com
20, 21, 22, 23 y 24 Octubre 2012
Sweet Spot Punta Cana Open 2011 - Locals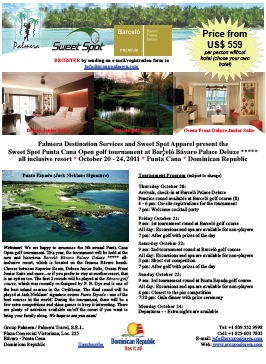 Descargar PDF
Palmera Destination Services and Sweet Spot Apparel present the Sweet Spot Punta Cana Open golf tournament at Barceló Bávaro Palace Deluxe ***** all inclusive resort
October 20 - 24, 2011
Punta Cana
Dominican Republic
Tournament Program (subject to change)

Thursday October 20:
Arrivals, check-in at Barceló Palace Deluxe
Practice round available at Barceló golf course ($)
4 - 6 pm: On-site registrations for the tournament
7 pm: Welcome cocktail party

Friday October 21:
9 am: 1st tournament round at Barceló golf course
All day: Excursions and spa are available for non-players
7 pm: After golf with prizes of the day

Saturday October 22:
9 am: 2nd tournament round at Barceló golf course
All day: Excursions and spa are available for non-players
3 pm: Shoot out competition
7 pm: After golf with prizes of the day

Sunday October 23:
9 am: 3rd tournament round at Punta Espada golf course
All day: Excursions and spa are available for non-players
4 pm: Closest to the pin competition
7:30 pm: Gala dinner with prize ceremony

Monday October 24:
Departures - - Extra nights are available
REGISTER by sending an e-mail/registration form to
info@grouppalmera.com